Who We Are
Alchemy is a boutique consulting and coaching firm. Our primary focus areas are Leadership Development, Change Management and Organization Development. We enable individuals, organizations and communities to build upon their inherent capabilities and help them achieve extraordinary results.
New at Alchemy
Alchemy
Here is the latest video on our YouTube Channel. Listen in to know why a small glass of milk pleases Lord Shiva when the big vessels fail to do so...
Our Experience Speaks for itself
Executive Coaching with Alchemy is an 8 session engagement spread over 6 to 8 months. Typically, clients set a list of goals for themselves that includes career, finance, wellness, relationship and family, and work towards accomplishing them with the help of a coach. Each session has a smaller goal that connects with the accomplishment of the overall goal-list. Coaching sessions aim to facilitate the client's thought process, reflection and stimulate action in an environment of trust and rapport. A combination of psychometric instruments, visual tools and powerful questioning helps the discovery of Alchemist within. Alchemy coaching creates an inspiring and expansive experience for the client. Coaching process ultimately helps individuals experience a sense of purpose and joy.
Improving managerial effectiveness is the most common challenge that leaders face globally. There are some key indicators of managerial effectiveness. The first test is their successful transition from being an individual contributor to supporting others in their goals. The next is being able to work with people of varying levels of knowledge and experience, managing competing priorities and acting as a critical liaison across teams. Successful managers are those who apply their functional knowledge for commercial success of the business unit and influence multiple stakeholders. The 6 month Alchemy MDP is a combination of Group and Individual Coaching and Live projects. It is offered at two levels: For First time or yet to be managers and for Current managers and is best delivered to a batch size of 20-25.
Organizational challenges need a proactive and systems approach to development. Alchemy OD Approach includes studying the linkages with the external environment, leadership aspirations, team dynamics and also ascertaining where you are in the organizational-life-cycle. Our collaborative methodology is guided by principles of action research. After an initial phase of analysis, we focus on improving business performance and results. The aim is to create a sustainable competitive advantage. Typical Alchemy OD Assignment lasts between 12 to 36 months with an in built review mechanism. Alchemy also offers a modular suite of OD components that empowers the clients to co-design and pace the intervention.
Alchemy High Performance Teams comprises of attributes that stems from our experience. Teams that are highly aligned, productive and elated are successful teams. The 2 day workshop leaves the team inspired, feeling ambitious; ready to walk the extra mile for the organization. We have conducted such programs for a group of 16 all the way to 100 and have a variety of experiential activities, team effectiveness scale, theatre based activities.
Alchemy offers team workshops based on world-class assessments such as the MBTI, FIRO-B, TKI and Emotional Intelligence. Best suited for an in-tact team, this workshop uses insights from these instruments to drive and support the desired outcome of the workshop. These 1 or 2 day workshops are suited for number of participants as small as 7 to as large as 50. Teams experience heightened Mutual respect, Trust, Collaboration and Alignment to team vision. Alchemy administers the original instrument, has an explanatory session and also have supportive experiential activities, Team chemistry chart, suggestions for sustainable solution.
Alchemy Assessment is a full fledged process that begins with building from scratch/ understand the existing Competency Framework, Design and conduct of Assessment centres, Individual Assessment and Development report. Organizations highly benefit from the Alchemy Comprehensive Management Report that sorts participants as per their potential for additional responsibilities along with specific developmental suggestion.
Testimonials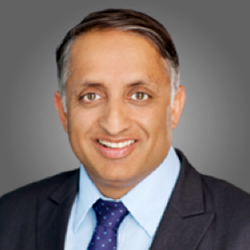 The very first time I saw Alchemy conduct a team event, I knew that I wanted to get coached by Jayshree. It has been a wonderful journey of self-awareness at multiple levels. Our lives continue to get busier with tactical tasks and long range goal-setting and planning gets put on the back burner. Coaching with Jayshree brought it out to the front and helped me achieve my goals.
Alchemy does wonders in a team setting too. I used Alchemy experts to focus, motivate and scale my team to new heights.
I would highly recommend Alchemy to everyone seeking to explore the art of possible.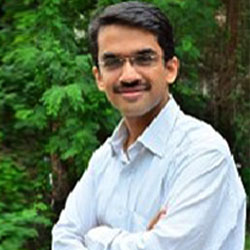 I got an opportunity to get coaching from Mangesh when WordsMaya was in the 'concept validation' stage. With a perfect balance of patient listening and direct questioning, Mangesh gave me a new perspective on customer segmenting, pricing and sales strategy.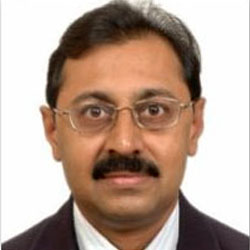 I have experienced Alchemy work, both in the context of ARAI as well as SAE. Alchemy consultants have a unique way of combining psychometric instruments and experiential learning. Their insightful facilitation and relating back to the context creates value for us.
We have seen our teams come together, appreciate diversity, learn about each other's strengths and foster bonds for higher performance.
Additionally, Alchemy individual reports serve as a guiding light in making important career decisions.
I would highly recommend Alchemy, especially for cross-functional task forces.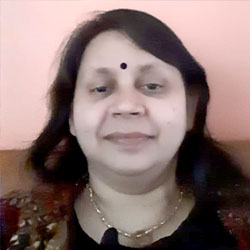 Even after completing my Masters in Political Science, Bachelors in Law as well as a course in management from UK, I had not found a fulfilling profession. My chance meeting with Mrs. Jayashree Kirtane changed things for me. She conducted my MBTI test and analysed the results. Her strong suggestion for me was to pursue a career in teaching which had never featured in my options ever. IThe detailed analysis was very helpful for me to understand my strengths and weaknesses and how I could maximise my strengths to make a successful and satisfying career with the help of them.
I took her advice seriously and since then there has been no looking back. In the last 8 years, I have worked with reputed institutes of Pune as a GRE , GMAT and CAT trainer and acquired a niche for myself.
I would highly recommend all students and professionals to undergo this test and I take this opportunity to thank Mrs Jayashree Kirtane for her priceless guidance that gave my life a new and right direction.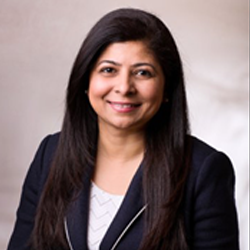 I attribute a great deal of success for a our family business and my own school to Alchemy Consultants. Our family business was at crossroads where we had to determine a Succession Plan and the future path of the company. From my first conversation with Mangesh Kirtane, I knew that he was the right coach for our large team of passionately involved family members because he has the gift of listening. With a carefully prepared Road Maps, and regularly planned high focused meetings each member was able to identify their strengths, assess gaps and create a Success Plan based on an engaging, hands-on Dream Session.

Mangesh and Jayshree's abilities to assess strengths scientifically, listen carefully, examine the key issues, and coach everyone professionally to bring their clients' highest potential are the USPs that Alchemy offers