Alchemy Training Solution are distilled from our experience of working with multiple clients spanning many sectors. We have come to believe that each level in the organization offers leadership opportunities to people irrespective of what roles they play. Each such phase also encounters a unique set of challenges and opportunities. Alchemy solutions, therefore, are clustered in a multi-phase fashion: Early Career, Mid Career, Executive and Board.  Thank you, in advance, for showing interest in Alchemy Training Solutions. Get in touch with us for a wider suite and customised solutions.
Challenges
Individuals in these roles need to transition from 'managing individual contributors' to 'managing the managers'. Leadership style needs to change from Directive to Influencing and in general the span of influence expands multifold. Bridging the gap between the senior management and the frontline managers is a crucial role of mid-management. It requires fine balance between maintaining focus on execution and at the same time overcoming the associated anxiety. Translating the vision and strategy of the senior management into comprehensible goals requires agility, resilience and inspiring communication among other attributes. High performing mid managers also perform the vital role of feeding back the impact of strategy on the ground and thereby contribute to augmentation of senior management decisions.
The Alchemy Advantage
Alchemy offerings for Mid-management are a judicious mix of deep dive into self-awareness, people leadership and business awareness. Our solutions are carefully crafted to dial up intensity of understanding as well as sustainability of high quality implementation. Alchemy consultants are experienced in managing managers globally and bring in the wisdom from own experiences as well as tools and techniques.
Our Engagement Process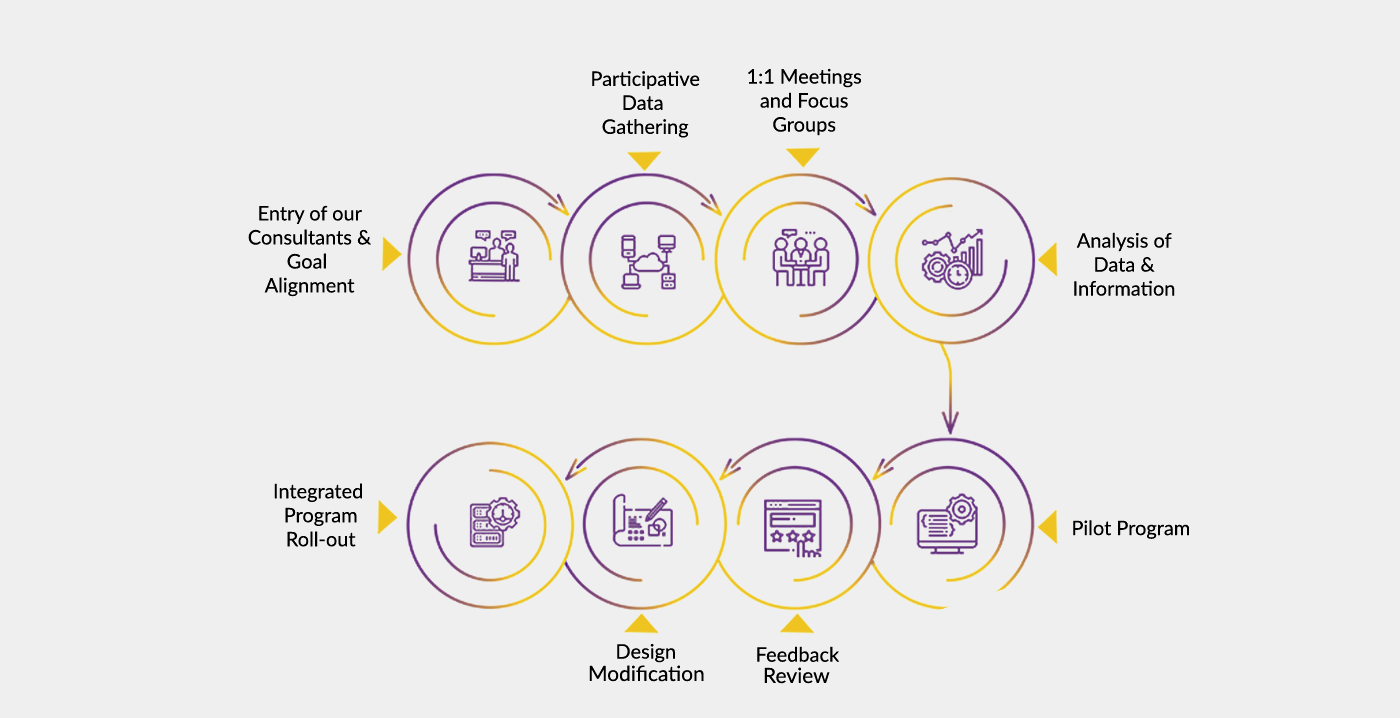 Quick Look at Our Portfolio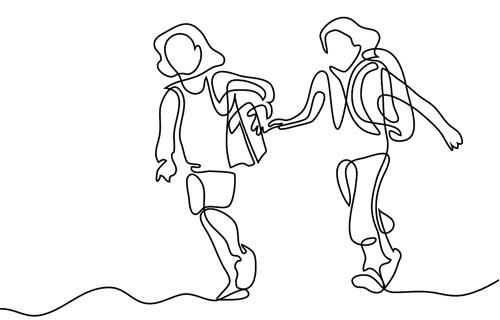 Coaching Essentials
Take away: Develop judgement regarding the use of Directive v/s Facilitative styles of coaching, Convert potential disagreement situations into coaching conversations, Design an alliance and hold individuals accountable for agreed actions.
Duration: 2 Days
Batch-size: up to 20 managers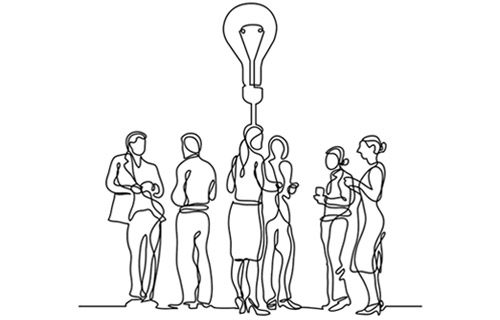 Fast Track Assessment Centres
Take away: Speedy yet reliable assessment of large number of employees, recommended for junior to mid management employees
Methodology: Fast-paced battery of exercises, comprising of One role play, one instrument, two group exercises and an in-box exercise.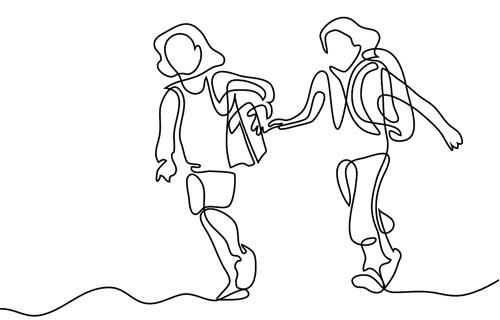 Blocks to Creativity
Take away: Identifies the factors that come in the way of risk-taking, becoming blocks to creativity. Ascertains the current level of blocks for an individual and compares them with recommended scores. People managers learn to strike a balance between too much and too less risk.
Methodology: Instrument developed by Dr. Pradeep Khandwala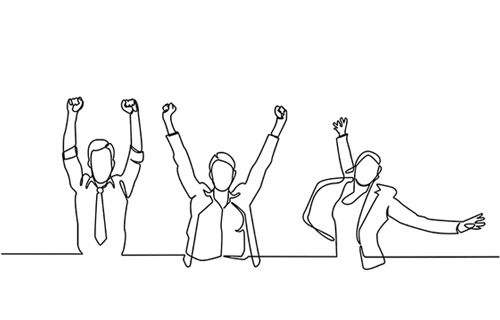 Team Synergy
Take aways: Teams experience high levels of Trust, Open Communication Disciplined Collaboration, enhanced customer experience and extra ordinary performance. Best results are experienced over one year.
Methodology: Experiential simulations, Feedback exercises, Psychometric instruments, Videos, Role plays, Creative visualization exercises, etc. are customized as per the specific needs of the group.