Genesis of the Name
Alchemy is the science and art of converting common metal into gold. It is a science because it prescribes well-researched and specific formulae, materials, ideal temperatures, processes and so on. It is also an art because in spite of and in addition to the specifics, the transformation calls for fine adjustments, intuitive judgment and compassion. At Alchemy Management Consultancy, we use state-of-the art HR methodologies, internationally acclaimed psychometric instruments and unique models for strategy. However, over and above the scientific expertise, Alchemy consultants use their unique insights and genuine belief in human potential to uphold the magical spirit of 'Alchemy'.
Alchemy Differentiator
Alchemy strives to be a Collaboration Ideal; a group of Expert Consultants and Coaches who believe in Alchemy's Purpose and Core Values. This global network is alive in major cities of the modern world. Our consultants and coaches based at different geographic locations, while specializing in their respective chosen field of expertise, also represent the collective bandwidth of Alchemy global network. For the past 16 years, we have used our expertise and passion to transform clients to become better people, higher performers, efficient managers and balanced leaders.
Core Belief
"Discover the alchemist within"
Our core belief is that an alchemist resides within every single individual, team and organization. We facilitate the process of discovering the alchemist within, defining what is 'gold' to each individual entity and the journey towards finding their respective gold. By introducing the process of self-discovery and self-development; a process that focuses on leveraging strengths, overcoming the limiting beliefs, making the right decisions, acting at the right time, taking accountability for outcomes and delivering results that exceed expectations are some of the outcomes we ensure.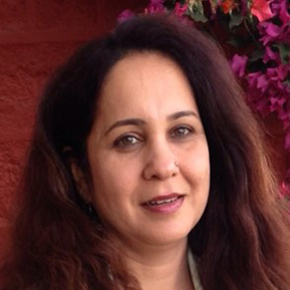 Jayshree Kirtane - Executive Director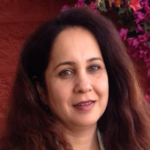 Jayshree holds a strong belief in universal goodness and is deeply committed to her clients' personal growth. Originally a mathematical Economist, Jayshree rewrote her life-script 15 years back and chose to become a facilitator of human processes. About 5000 participants have gained from her expertise in globally renowned psychometric instruments such as MBTI (Myers Briggs Type Indicator), FIRO-B (Fundamental Interpersonal Relationship Orientation), Belbin Role Inventory, BEI – Behavioral Event Interview, Thomas Kilmann (Conflict Management) Inventory etc . She uses these tools in combination with other techniques such as NLP, Appreciative Inquiry etc. to bring the best possible benefit to her clients. Her insightful processing of experiential data make her interventions relevant, meaningful and effective.
With close to 3000 hours of coaching to her credit, Jayshree is a certified coach – PCC by ICF. Clients experience Jayshree as a Harmonizing Coach-harmonizing the dichotomies of task and relationships, agility and stability, creativity and certainty, freedom and discipline, uniqueness and unification. It is implicit that such balancing leads to extraordinary results, both for individuals and for organizations. Leaders find her coaching style inspiring!
In her role as Director, Programs at ICF Pune chapter, Jayshree pays forward to the coaching community.
Jayshree Kirtane
Executive Director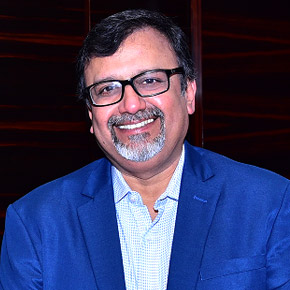 Mangesh Kirtane - Chief Mentor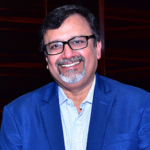 Mangesh has 30+ years of experience in industry, training, consulting and coaching. He started with factory manufacturing, planning, engineering and vendor development, later moved in to Human Resources, Marcom, Facilities and other corporate functions. He worked with GKW, Siemens India, Siemens A.G., Siemens Information Systems, Texas Instruments and Cisco Systems. This gave him exposure to a variety of environments, technologies, functions, geographies and cultures. In 2004, he made a fresh beginning and became an entrepreneur.
Mangesh is a co-owner of Alchemy, a Consulting firm specializing in Advisory, Leadership/Organizational Assessment & Executive Coaching and also a co-owner of Pegasus Institute, Pune, a Residential Training Institute specializing in Experiential Learning Programs.
Mangesh has performed Advisory & Consulting roles with Persistent Systems, Compulink, Jopasana, Tally, Realty Automation and Vardhaman Fertilizers.
Mangesh is a member of ICF (International Coaching Federation) and Director-Partnerships & Special Events, for the Pune ICF.
Mangesh Kirtane
Chief Mentor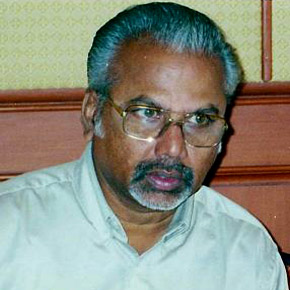 V M Ramalingam - Mentor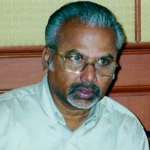 V M Ramalingam (Ram as he is popularly known) is a human process facilitator, coach and trainer. He has over three decades of experience in management and consulting in the areas of Manufacturing, Banking, Finance, Marketing, HRD and OD. He, along with colleagues has facilitated organization change initiatives (OD programs) for organizations in corporate, government and social development sectors.
Dean, Professional Development of Indian Society for Applied Behavioral Science (ISABS), Ram is a qualified facilitator of Human Process Laboratories (T-Groups). He is trained for HRD Facilitation, O.D. interventions, and Assessment (Development) Centre in organizations. He is a co-facilitator of Programs in the NTL Institute of Applied Behavioral Science, USA. Ram is certified by "6 Seconds Emotional Intelligence Network, USA" as a trainer and coach in emotional Intelligence (EQ Coach). He has gone through the Residential Advanced Program of "Noble Manhattan Coaching Ltd, UK. He is qualified from NTL on 'Whole System Change', 'Appreciative Inquiry'. He has participated in the programs of the Cape Cod Institute, facilitated by Dr. Edgar Schein (Process Consultation), Dr. Margaret Wheatley and Dannemiller Associates (Coaching for wholeness).
He is on the Governing Council of Bion Institute, India. He is one of the most respected Director and Staff of Group Relations Conferences (GRCs).
V M Ramalingam
Mentor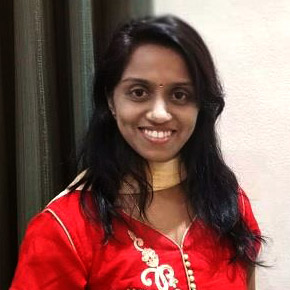 Shilpa Jahagirdar - Analyst
Shilpa Jahagirdar has a Masters in Information Technology from Mysore University and a PGD in Software technology from NCST, Bangalore. She worked with HP, Bangalore in Business Intelligence for four years and then moved into growing and developing an Architect's firm in Mangalore.
Having experienced these different worlds, she finally decided to do what she was always passionate about, people interaction. She began her journey as a soft skills trainer, all the while searching for her true calling. She found her destination at Alchemy and began training under Jayshree for various instruments, program designs and facilitation skills. In order to further grow in this field she has undergone a course in Inspired Leadership Specialization by Case Western University.
At Alchemy, Shilpa is an Analyst. She works on Alchemy database on various psychometric instruments, analyzing it and building hypotheses. Blending her knowledge of software development with new insights in consulting, she takes care of all Alchemy surveys, corporate presentations and the CRM process.
With an enthusiastic smile and urge to learn and penchant for perfection, she has soon become an asset to our team.
Shilpa Jahagirdar
Analyst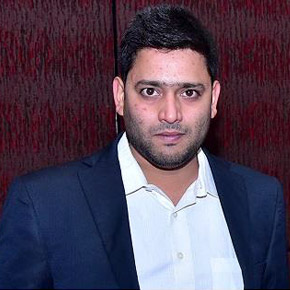 Ojas Kirtane - Program Manager
Ojas has a Graduate Degree in Commerce with specialization in Cost Accounting. He went to Law School and then obtained a Post-Graduate Diploma from Queen Mary University, London. Ojas worked in the legal field for over 2 years.
Ojas decided to join Alchemy after curious participation in few group interventions. He believes that this is where he can make real difference to people's lives.
At Alchemy, Ojas is a Program Manager. He manages all the group interventions at Alchemy and is a single point contact for all participants through the entire duration of programs.
Ojas has acquired his first certification as NLP Practitioner and is exploring to add more relevant tools to his repertoire.
Ojas Kirtane
Program Manager