Coaching is process of partnering with clients in a thought-provoking and creative environment that inspires them to maximize their personal and professional potential. Although coaching has an overlap with some other areas such as mentoring, counseling, or consulting, it is distinctly different from other approaches in that it is a 'co-designed' alliance. 'Alliance' because both the coach and the client have to work in tandem and 'designed' because it is structured and customized for the client. Coaching has assumed particular importance in today's uncertain and complex environment.
How does it Work?
Coaching skills are an integral part of many contemporary models of leadership. Leaders who coach, are facilitators of excellent balance between employee well being and extraordinary organizational results. Coaching culture fosters a unique sense of belongingness and high levels of trust.
Workplace coaching is an effective way to ensure solution-focused workplaces that promote individual accountability as well as collaboration.
The Alchemy Advantage
Alchemy coaches are experienced in coaching a variety of clients, from different sectors, functions and from different levels of management in organizations. We have distilled our wisdom into creating a three-tiered approach for creating and strengthening coaching mindset in organizations.
Our Coaching Process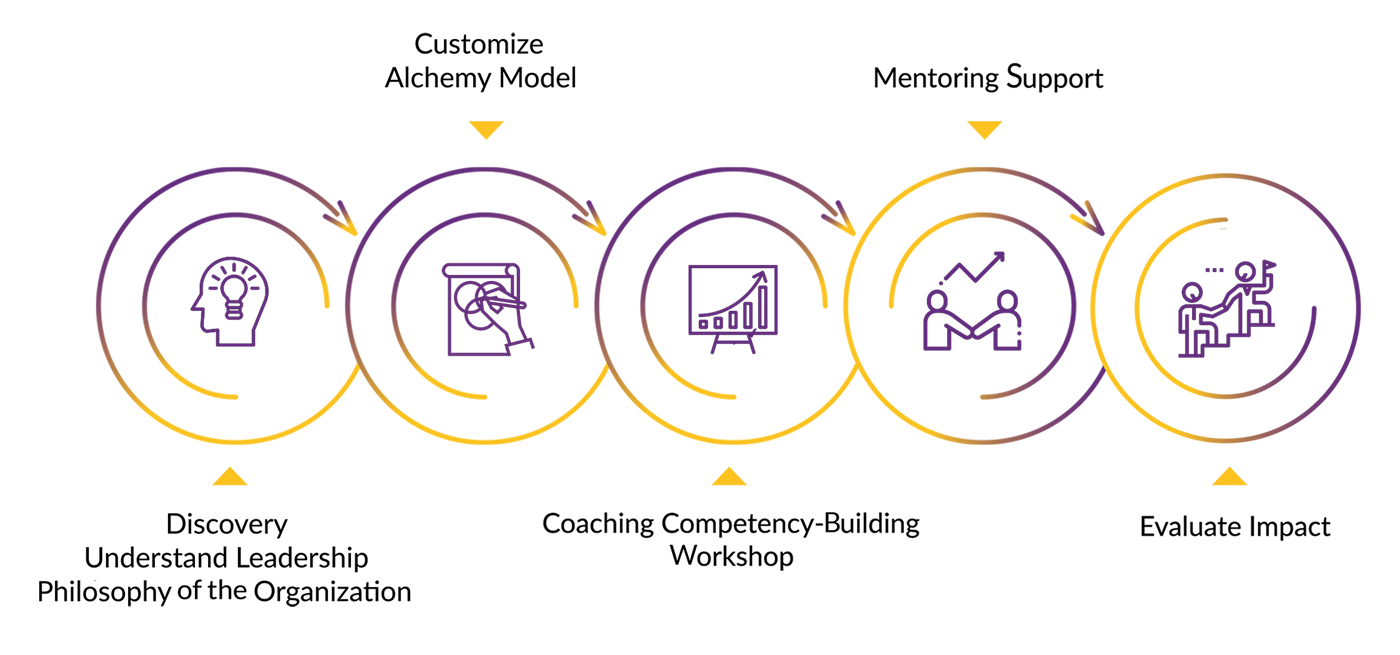 Quick Look at Our Portfolio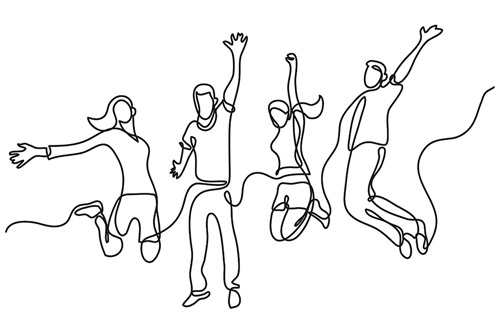 Authentic Influencer
Take aways: Empirically proven brain-based skills & practical techniques for influencing multiple stakeholders
Methodology: Content, videos, Role-plays, supervised practice
Batch-size: 20
Duration: 2 Days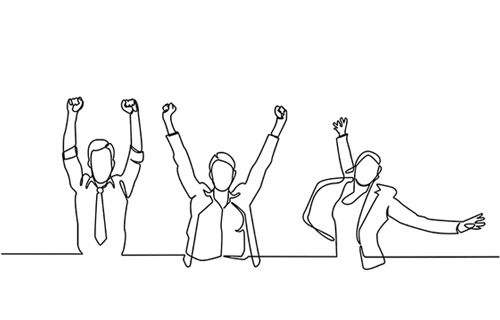 MDP
Take aways: Pipeline of leadership, enhance employee engagement and performance through increased Managerial effectiveness
Duaration: 6 Months
Batch-size: 20-25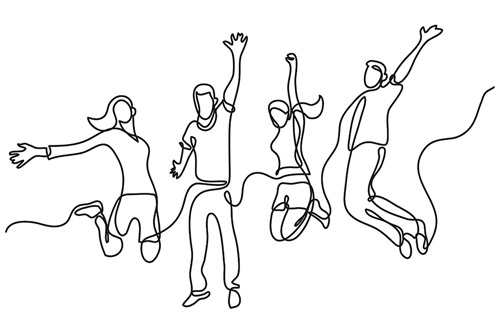 Vision-Mission-Values-Goals
Take aways: Well articulated Vision-Mission-Values document for the organization, Enhanced sense of Purpose, Clarity about Long term and short term goals
Methodology: Appreciative Inquiry, conversations
Group-size: Core Team (3 to 10)
Duration: 3 Days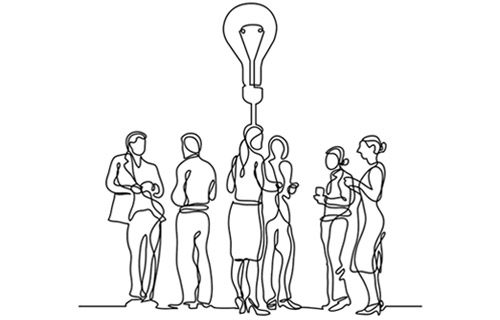 Fast Track Assessment Centre
Fast Track Assessment centre is a fast-paced battery of exercises, comprising of One role play, one instrument, two group exercises and an in-box exercise. Recommended for junior to mid management employees, this centre is useful for speedy yet reliable assessment of large number of employees.